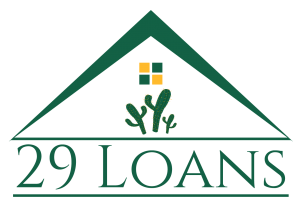 Experienced providers of FHA purchase and refinance loans to homeowners and home buyers seeking easier financing
FHA Energy Efficient Mortgage Loans- Helps You Save Money on Utilities
Easiest FHA Process Ever!
Enter Details   ⇒  Talk to FHA Loan Pro   ⇒   Choose the best deal
Speak to a Local FHA Loan Specialist
FHA Energy Efficient Mortgage Program
FHA Energy Efficient Mortgage program (EEM) helps your family save money on your utility bills.  The EEM Mortgage allows you as a home buyer or homeowner to finance energy efficient improvements with your FHA insured mortgage.
The Energy Efficient Mortgage program was created after recognizing that an energy-efficient home will have lower operating costs, making it more affordable for you- the homeowner.  Cost-effective energy improvements can lower utility bills and make more income available for your mortgage payment.
Creators of the FHA Energy Efficient Mortgage Program recognized that a reduction in utility expenses can permit a homeowner to pay a higher mortgage to cover the cost of the energy improvements on top of the approved mortgage.
How Does an Energy Efficient Mortgage Work?
Under its Energy efficient mortgage program, FHA Insures a borrower's mortgage used to purchase or refinance a principal residence, and the cost of energy efficient improvements to be made to the home. The borrower does need to qualify for the loan amount used to purchase or refinance a home.  The borrower is not required to be qualified on the total loan amount with the portion of loan used to finance energy efficient improvements. Like all FHA insured mortgages, the loan is processed, approved, and funded by a lending institution, such as a mortgage company, bank, or savings and loan association.  FHA does not lend money. The Federal Housing Authority only insures the loans to protect the lender against loss in the event of payment default.
Energy Efficient Mortgages are one of many FHA programs that insure mortgage loans. As such, it encourages lenders to make mortgage credit available to borrowers who would not otherwise qualify for conventional loans on affordable terms (such as first time homebuyers) and to residents of disadvantaged neighborhoods (where mortgages may be hard to get).
EEM can also be used with the FHA Section 203(k) rehabilitation program and generally follows that program's financing guidelines. For energy efficient housing rehabilitation activities that do not also require buying or refinancing the property, borrowers may also consider HUD's Title I Home Improvement Loan program.
800-546-2289
Call Now for Immediate Assistance