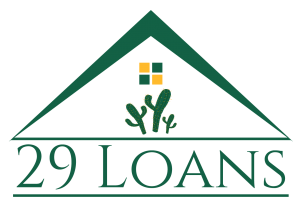 Experienced providers of FHA programs… hrlping Seniors take advantage of their home equity.
Easiest FHA Process Ever!
Enter Details   ⇒  Talk to FHA Loan Pro   ⇒   Choose the best deal
Speak to a Local FHA Loan Specialist
FHA Reverse Mortgage is a loan specially designed for homeowners 62 years and older.  The FHA reverse mortgage is also referred to as a home equity conversion mortgage (HECM).  The HECM mortgages are insured by FHA (Federal Housing Administration) so the loans are guaranteed by the government for the borrower's assurance and protection.   With this type of loan, no monthly mortgage payments are required. The homeowner is allowed to use the equity in their home to obtain a loan that does not have to be paid back until the homeowner moves, sells, or passes away.   The homeowner is still responsible for their own property taxes and homeowners insurance.
Because of the amount of reverse mortgage loan defaults in previous years, new guidelines were imposed in April, 2015.  The new rules were created to prevent loan defaults and they require a borrower(s) to pass a financial assessment prior to being approved for their reverse mortgage.
The new financial assessment rule requires borrowers to demonstrate the ability to pay their property taxes and property insurance.  Previously, only the equity was reviewed but now, lenders review the borrower's income, tax returns and credit reports to evaluate the ability of meeting their financial obligations.
If a homeowner fails to pass the assessment, he may still be eligible to receive a reverse mortgage.  It is possible to set aside money in an escrowed account in order to pay the property taxes and insurance.  In some cases, the money set aside will make the loan impractical, but some homeowners can do a partial set aside.
While the new FHA Reverse Mortgage guidelines make obtaining the loans a bit more difficult, they were created to ensure the homeowner has the financial capacity to remain in their home for the rest of their lives.
If you have additional questions about a reverse mortgage or if you would like to discuss your options, complete the quick app at the side of the page and a loan counselor will contact you for your free consultation.  You may also send us an email to info@29loans.com