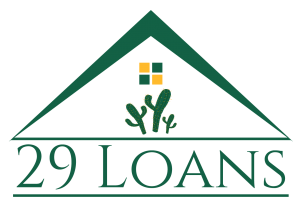 Experienced providers of VA IRRL Loans and VA refinance loans to active duty and retired military personnel.
You have worked hard for your VA Benefits, so doesn't it make sense to call on a professional experienced with your unique needs to handle your VA IRRL Loan?  Our Broker was the first in the Twentynine Palms area to receive the Military Relocation Professional (MRP) certification from the National Association of Realtors.
VA IRRL Loans
Interest Rate Reduction Loans
Easiest VA Loan Process Ever!
Enter Details   ⇒  Talk to VA Loan Pro   ⇒   Choose the best deal
Speak to a Local VA Loan Specialist-Free
VA IRRL Loans- Interest Rate Reduction Loans
No appraisal or credit underwriting package is required by the VA. You should be aware, however, that lenders may require an appraisal and credit report anyway.   A certificate of eligibility is not required. Your lender can use the VA's e-mail confirmation procedure for interest rate reduction refinance in lieu of a certificate of eligibility.
lastly, an IRRRL can be done only if you have already used your eligibility for a VA loan on the same property you intend to refinance. It must be a VA to VA refinance, and it will reuse the entitlement you originally used. You may have used your entitlement by obtaining a VA loan when you bought your house, or by substituting your eligibility for that of the seller, if you assumed the loan. If you have your Certificate of Eligibility, take it to the lender to show the prior use of your entitlement.
Another important fact: an IRRRL may be done with "no money out of pocket" by including all costs in the new loan or by making the new loan at an interest rate high enough to enable the lender to pay the costs. (Remember: The interest rate on the new loan must be lower than the rate on the old loan unless you refinance an ARM to a fixed rate mortgage).
Any lender may make you an IRRRL. Some lenders may say that VA requires certain closing costs to be charged and included in the loan. Remember – The only cost required by VA is a funding fee of one-half of one percent of the loan amount which may be paid in cash or included in the loan.
Facts About VA IRRL Loans
You must NOT receive any cash from the loan proceeds.
The occupancy requirement for an IRRRL is different from other VA loans. When you originally got your VA loan, you certified that you occupied or intended to occupy the home. For an IRRRL you need only certify that you previously occupied it.
The loan may not exceed the sum of the outstanding balance on the existing VA loan, plus allowable fees and closing costs, including funding fee and up to 2 discount points. You may also add up to $6,000 of energy efficiency improvements into the loan. But NOTE: Adding all of these items into your loan may result in a situation in which you owe more than the fair market value of the house, and will reduce the benefit of refinancing since your payment will not be lowered as much as it could be. Also, you could have difficulty selling the house for enough to pay off your loan balance.
Some lenders offer IRRRLs as an opportunity to reduce the term of your loan from 30 years to 15 years. While this can save you a lot of money in interest over the life of the loan, if the reduction in the interest rate is not at least one percent (two percent is better) and lots of new loan costs are rolled into the new loan, you may see a very large increase in your monthly payment – an increase bigger than you can afford.
Still need more information on IRRRLs and refinancing a VA loan?  For additional information on all of our VA refinance programs, complete the short app on the page and a qualified loan representative will get back to you right away.  You can also send an email with questions to info@29loans.com 
800-546-2289
Call Now for Immediate Assistance