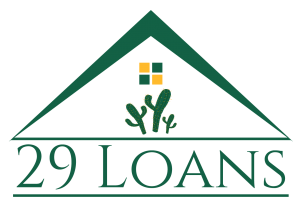 Experienced providers of VA purchase and refinance loans to active duty and retired military personnel.
You have worked hard for your VA Benefits, so doesn't it make sense to call on a professional experienced with your unique needs to handle your VA Loan?  Our Broker was the first in the Twentynine Palms area to receive the Military Relocation Professional (MRP) certification from the National Association of Realtors.
VA Refinance Loans and
IRRLS (Interest Rate Reduction Loans)
Easiest VA Loan Process Ever!
Enter Details   ⇒  Talk to VA Loan Pro   ⇒   Choose the best deal
Speak to a Local VA Loan Specialist-Free
VA Refinance loans or Veterans Affairs refinance loans can provide eligible homeowners with lower interest rate loans and often with a streamlined process.  The benefit of a VA refinance loan over other types of loans is that in some cases homeowners may refinance up to 100 percent of the current home value with no mortgage insurance.
FHA loans and conventional home loans require some sort of mortgage insurance unless there is over 20 percent equity in the home.
Active duty military, veterans, reservists, and members of the National Guard are typically able to be reviewed for eligibility for VAL refinance loan programs.  A streamline option is available to homeowners with existing interested in taking advantage of lower interest rates or converting their existing 30 year loans to 15 year terms.
IRRL Loans- Interest Rate Reduction Loans
Interest Rate Reduction Loans (IRRL) or streamline loans require less paperwork than typical loans and in some cases, credit checks or appraisals are not required.  Requirements may vary from the lender or loan servicer involved.
In addition to a streamlined process, homeowners who take advantage of the streamline refinance program also pay a lower funding fee than with other VA loan programs.  The funding fee on a streamlined VA refinance loan is typically .5 percent of the total loan balance.  As a further benefit, the fund fee can also be added to the loan balance for true "zero out of pocket cost".
A streamline refinance loan can be used to pay off an existing loan; however, if there is a second mortgage, approval would be need from the second lienholder in order to subordinate.   If a homeowner would like to consolidate a first and second mortgage, he may do so, but not under the streamline program.
If a current mortgage is a convention loan and you are eligible for a VA loan, it may still be possible to refinance your current loan into a VA loan.  The homeowner veteran would have to be eligible and funding would be granted based upon VA eligibility.
For additional information on all of our VA refinance programs, complete the short app on the page and a qualified loan representative will get back to you right away.  You can also send an email with questions to info@29loans.com 
800-546-2289
Call Now for Immediate Assistance