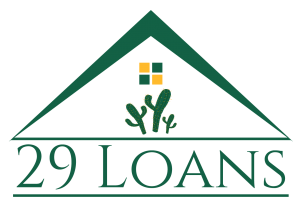 Experienced providers of FHA refinance and FHA streamline refinance loans to homeowners seeking easier financing options
Easiest FHA Process Ever!
Enter Details   ⇒  Talk to FHA Loan Pro   ⇒   Choose the best deal
Speak to a Local FHA Loan Specialist
FHA Streamline Refinance loans are special mortgage product, reserved for homeowners with existing FHA mortgages.   FHA Streamline Refinances are the fastest, simplest way for FHA-insured homeowners to refinance their respective mortgages into the low interest rates of today.
"Streamline refinance" refer to the limited paperwork involved in obtaining the refinance loan.  The FHA Streamline Refinance program's defining characteristic is that it does not require a home appraisal.  Instead, the FHA will allow you to use your original purchase price as your home's current value, regardless of what your home is actually worth today.  In this way, with its FHA Streamline Refinance program, the FHA does not care if you are underwater on your mortgage. Rather, the program encourages underwater mortgages.   So even if you owe significantly more than what your home is now worth, the streamline program will allow you to refinance your home without added cost or penalty.
FHA mortgage rates are the same across the board.  So even if you owe more on your home or have other issues, you will not be charged a higher interest rate than on any other FHA loan.
The term does not reference the costs involved.  A lender may offer a "no cost" streamline loan, but the interest rate is typically higher as costs are usually paid from the premium charged.  In order to obtain a lower interest rate, the homeowner may chose to pay the costs in cash at closing.  Guidelines do not allow the costs to be added to the current balance if the loan amount
Highlights of the FHA Streamline Refinance Loans
1- In order for a mortgage to be considered for the Streamline program the mortgage must already be FHA insured
2- Payments on the mortgage to be refinance must be current
3- The streamline refinance must result in the lowering of current mortgage payment(s)
4- No cash may be taken out from equity of the refinanced property
5- Property must be owner occupied for a streamline refinance