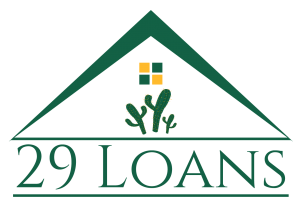 Experienced providers of USDA home loans to home buyers seeking an easier way to purchase a home.
Easiest USDA Loan Process Ever!
Enter Details   ⇒  Talk to Loan Pro   ⇒   Choose the best deal
Speak to a Local USDA Loan Specialist
USDA loans (or USDA Guarantee Loans)  are a 100% financing mortgage for moderate-to-low income home buyers in eligible rural and suburban areas.  Loans are issued through the USDA Rural Development Guaranteed Housing Loan Program, which was created by the U.S. Department of Agriculture.  The USDA guarantees a mortgage issued by private lenders. In this way they are similar to FHA and VA Loans.  The Government insures the mortgages which protects the lenders in the event the borrower defaults on the loan. Government-backed loans will require mortgage insurance in order for them to guarantee the mortgage.  There is a guarantee fee that can be rolled into the loan. Closing costs cannot be rolled into the loan.
USDA Home Loan Benefits
One of the greatest features of the USDA  program, the ability to put zero down and get 100% financing is one of the greatest benefits. USDA loans are one of the few types of mortgage loans that require no down payment, the others being VA loans, and the FHA first mortgage with a silent second mortgage. These benefits make these loans perfect for first-time home buyers.   Even though the loan is zero down, you will still incur closing costs.   The USDA loan program is the only type of loan program that will allow you to roll your closing costs into the mortgage.  The means you are actually financing more than 100% of the purchase price.
Another huge benefit is that USDA mortgage loans have the lowest mortgage insurance premium over any home loan program besides the VA loan- which requires no mortgage insurance.  The annual Mortgage Insurance Premium (MIP) is just .30%.  When compared to the FHA PMI fee is .85% the savings is huge.   On a $200,000 home, PMI on an FHA loan is $1700 per year. A $200,000 home, USDA PMI will be just $600 annually, a savings of $1100 per year.  There is a one time up-front mortgage insurance payment of 1% of the loan amount that is added into the loan. Borrowers save an average of $100 per month with a USDA home loan over FHA loans because of the reduced mortgage insurance.
The USDA mortgage loan comes with a 30 or 15 year fixed rate option, and it is for owner occupied properties only.  Borrowers must have a 620 or better credit score.  Guidelines on the USDA loan are less strict than for conventional loans.
USDA Home Loan Qualifications
In order to qualify for a USDA guarantee loan, the borrower(s) must be a US Citizen, non-citizen national or a qualified alien.  The property must be occupied as a primary residence, but another home may be owned if it's over 100 miles away. USDA loans are for low to medium income individuals and families.   There must be enough income to pay monthly debt obligations, but household income cannot exceed 115% of area median income.  Lastly, the property must be located in a USDA eligible loan area.
800-546-2289
Call Now for Immediate Assistance